Sofas are being destroyed everyday...by cats!
It is natural for your cat to scratch...it is also natural for you to tear your hair out when the place they decide to scratch is your SOFA!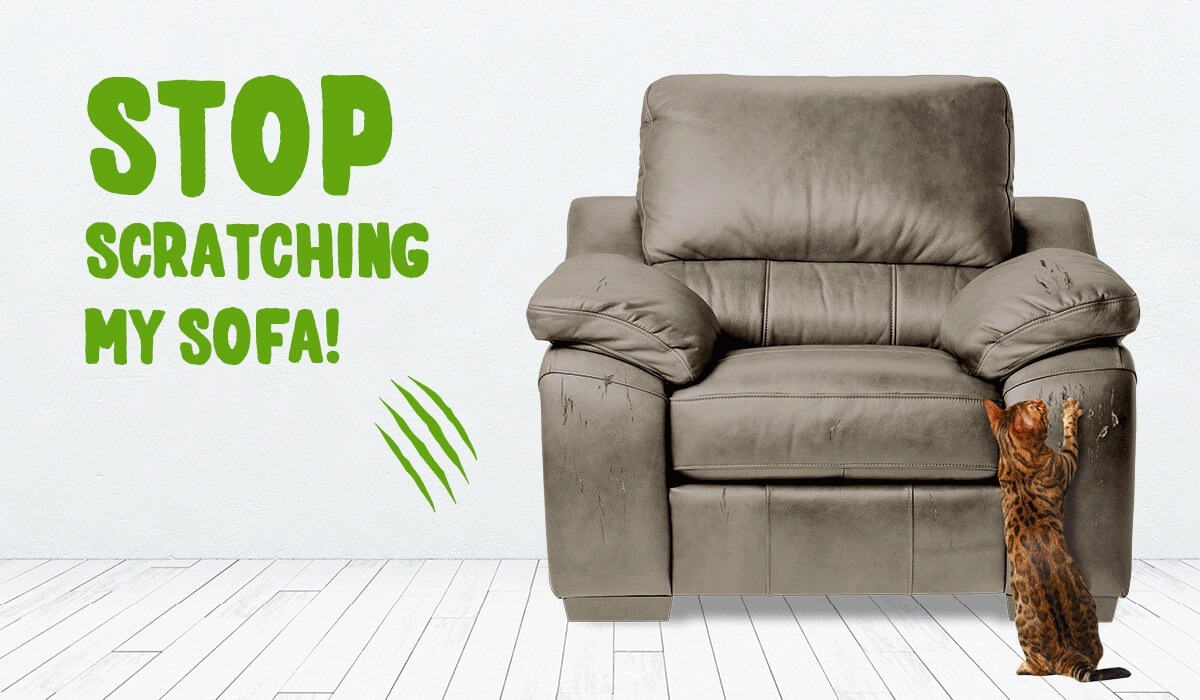 We have had a solution for nearly 20 years telling cats where not to scratch by marking an area as safe (FELIWAY CLASSIC) BUT NOW we have a product which tells your cat where to scratch, using this product you can help prevent unwanted cat scratching.
Your sofa is not a scratching post
SAVE YOUR SOFA with 'FELISCRATCH by FELIWAY' No longer will your sofa be shredded by your cats super sharp claws.
Using FELISCRATCH by FELIWAY for a whole month can save them from destruction by helping to re-direct scratching to a cat scratching post!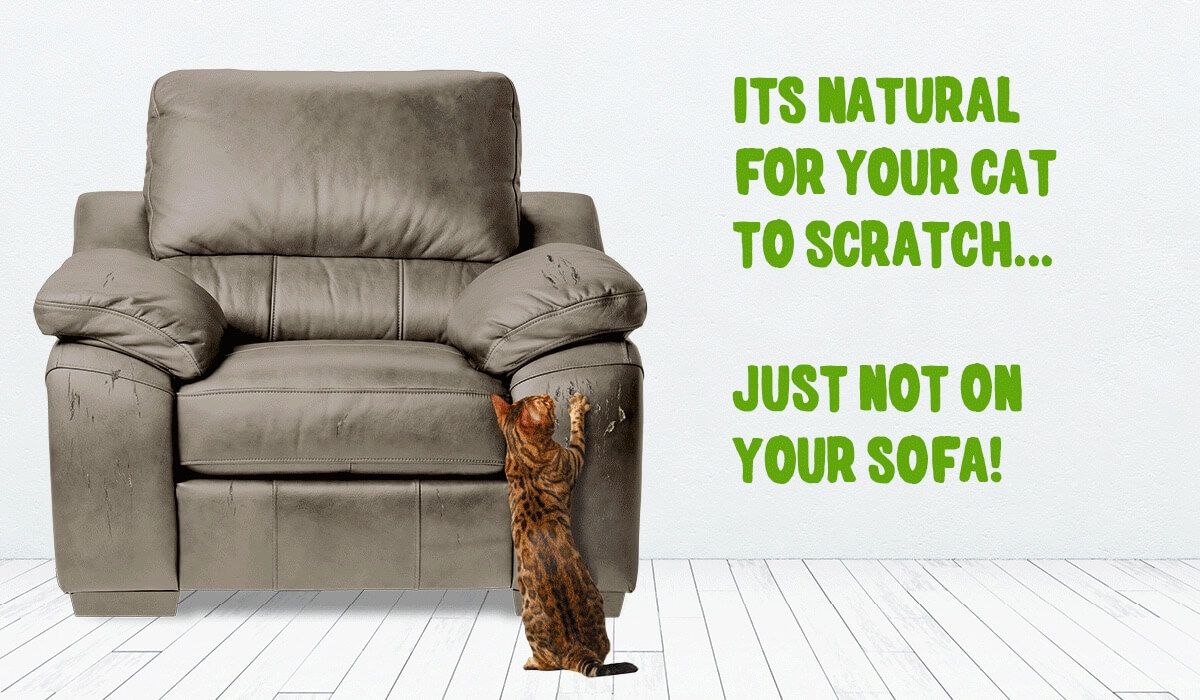 It works in 3 unique ways:
Attract - it contains a small amount of catnip, this will initially attract your cat to your scratching post.
Mimic - it contains a blue dye (which does fade over time). By drawing 3 lines down your scratching post it gives the cat a visual cue to scratch here.
Encourage - it contains the Feline Interdigital Semiochemical (F.I.S).
This is the pheromone that is released from their paws when marking their territory and it is the unique element to this product that encourages cats to keep scratching on the post.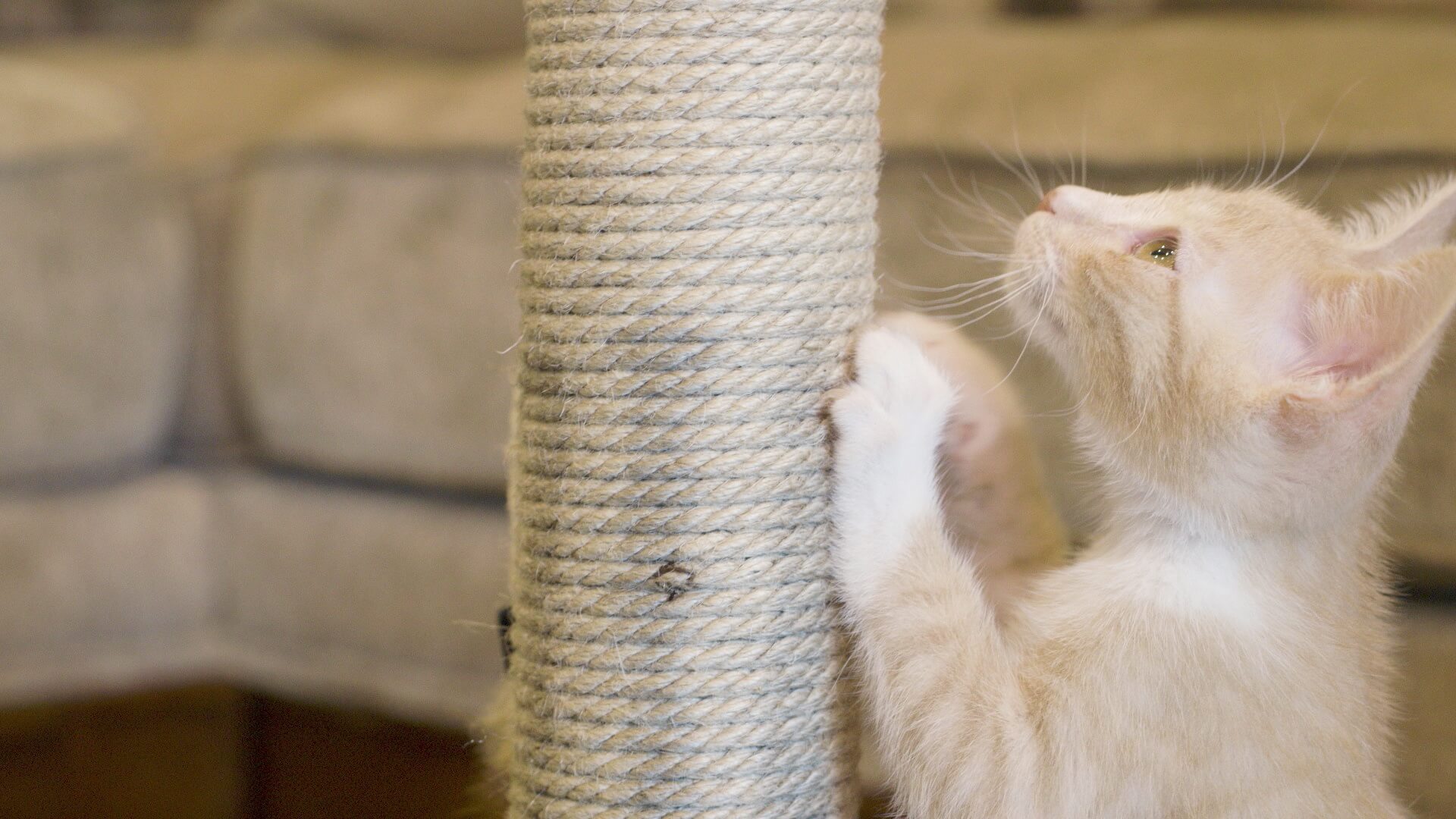 It is essential that you use the product as stated in the information sheet, it has been tested by our FELIWAY experts and the usage guide will ensure your cat receives the strongest message possible and give your sofa the greatest chance of survival.

Click here for more information on how FELISCRATCH by FELIWAY works and how to use it. Read also our article on how and why trim cat claws.
We would love to hear your sofa rescue success stories. Why not share your success story with us and your furrball can appear on our website.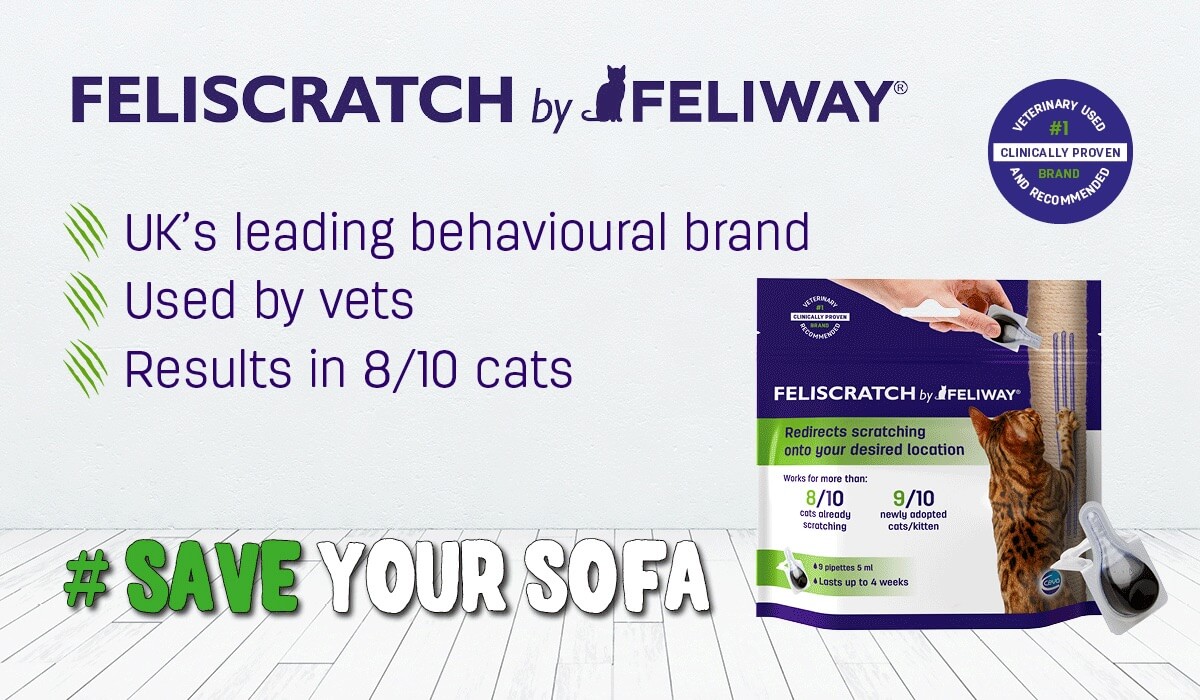 *A sofa was destroyed in the making of this video
"Beck A. et al, Effect of a Synthetic Feline Pheromone for Managing Unwanted Scratching. Intern J Appl Res Vet Med • Vol. 16, No. 1, 2018."