Top 10: the most beautiful cats on Instagram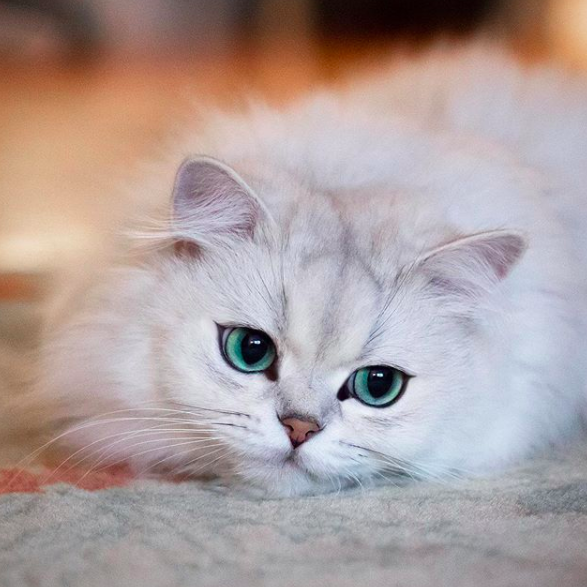 It's no secret that our feline friends have surpassed pooches as the most popular animal on Instagram.
Whether you're dealing with delayed trains, worried about Christmas shopping or simply trying to forget it's a Monday, these adorable faces are guaranteed to brighten up your morning and provide a little escape from the daily grind.
Here are some of the most gorgeous felines on Instagram that will instantly make you go AWWW and want to tap follow:
Panther, another wide-eyed feline, has built a business empire around his good looks.
Taking part in brand deals, whilst living the high life in a cat castle, Panther has set the standards high for his fellow Cats of Instagram.
With nearly 300,000 Instagram followers, Coby has become 'internet famous' because of his mesmerizing eyes.
Contrasted against his snow white fur, Coby's striking blue eyes seem to be something from another world — and people just can't get enough of them!
Cliff and Neel are the unlikely kitty-duo of dreams.
Often found cuddling up next to each other, these BFFs have mastered the poses that get the Instagram likes rolling in.
One of Instagram's most notorious cats, Smoothie, has over 1 million cat-loving fans.
The Queen of ginger fluff has a renowned reputation for being one of the most beautiful cats on Instagram.
Need convincing? Try staring into her hypnotizing cartoon-like green eyes. Go on, we dare you.
Cat got your tongue? Nope, it's just Nala posing adorably with her tongue out.
Adopted from a shelter at just 5 months old, Nala has spent the last 7 years growing into an Instagram superstar (she's gained over 3.5 million followers).
Well deserved we think!
Snowball, a 3 year old Bengal, and newly born Scottish brother Carlo, have recently joined the Cats of Instagram world.
With their big green eyes and smokey grey striped coats, we have no doubt that these charming chaps are going to make it big.
The royal cat, Princess Aurora, has her very own gown of fur that makes her irresistibly cute.
This Blue Bicolor Ragdoll currently resides in Stockholm and makes a living selling hooman t-shirts with her beautiful face embroidered on.
When she's not keeping a watchful eye over her loyal subjects, this fluffy feline can be found relaxing in her favourite spot (her throne, of course).
Reggie, otherwise known as 'Little Lord Reginald', is undoubtedly one of the most photogenic cats on the internet.
With a wintery white coat, striking green eyes and a true cat eyeliner to finish, Reggie certainly knows how to win our hearts.
Let us introduce you to Mademoiselle, a feline named after the famous designer Coco Chanel and arguably the fluffiest cat of all.
Elegant and inquisitive, this French feline has even starred in her own feature film!
Favourite pastimes of Mademoiselle include attempting to fit into as many objects as possible, which makes for perfect Instagrammable moments.
Hamilton is most commonly known for his prominent moustache.
A true gent, with extra fluffy fur, he knows precisely how to get a great shot.
Whether he's napping or staring directly into the camera, there's always a moustache moment worth capturing.